Upcoming Events
Nov
4
Wed
2020
7:00 pm
GMM November 4th

@ Hansa Haus
GMM November 4th
@ Hansa Haus
Nov 4 @ 7:00 pm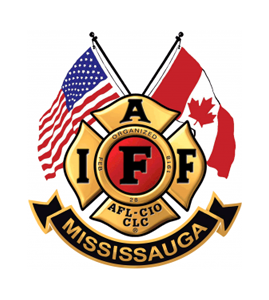 The November GMM will conduct all business properly before it, including general business; • Executive Officer elections conclude • Constitutional amendments vote • Swear in Executive Officers
This message is only visible to site admins
Problem displaying Facebook posts. Backup cache in use.
Error: An access token is required to request this resource.
Type: OAuthException
The Mississauga Fire Fighters Association is hoping everyone is having a safe and fun long weekend.

There are approximately 125 firefighters, dispatchers and inspectors on duty today!
#civicholiday #mississauga
@opffa @IAFFNewsDesk @IAFFCanada ... See MoreSee Less
Everybody stay safe ! Nice looking truck. Rode on it a few times.
[email protected] crews dealing with a large fuel spill in the Credit River. Hazmat crews setting up booms in the Port Credit marina. Additional crews investigating source upstream. @IAFF1212
Decades of neglect have left #Mississauga fire stations crumbling & public safety at risk.

Investigative report part 1 of 3
by @isaaccallan

@chrisvarcoe1 @opffa @IAFFNewsDesk @IAFFCanada

https://www.thestar.com/news/canada/2020/10/09/part-1-documents-show-decades-of-neglect-have-left-mississaugas-fire-stations-crumbling-public-safety-at-risk.html
October is Breast Cancer awareness month. Ontario's Professional Fire Fighters are joining FFs from across North America to raise awareness. Mississauga's @IAFF1212 member @markatrain joins fellow firefighters in this #IAFF video explaining the #IAFF Pink Campaign. @IAFFCanada
Load More...