https://www.iaff1212.org/wp-content/uploads/2019/03/1212_logo.png
300
269
Adam Neal
https://www.iaff1212.org/wp-content/uploads/2019/03/1212_logo.png
Adam Neal
2019-08-16 19:52:17
2019-08-16 19:54:15
Wrongful Termination Grievance Hearing Update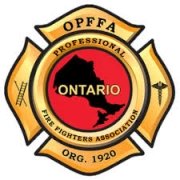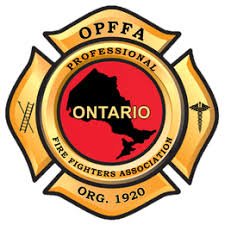 At last week's OPFFA Convention in Barrie I provided an update on the activity of the OPFFA Executive Committee with respect to legislative matters in and around Queen's Park. The government generally is maintaining a stance of resisting meetings with us; however, we have had several occasions to be visible in the legislature and to meet with staff and MPPs from government and opposition parties.
Regional Government Review
Regional Government Review continues to be a mystery to many. As I articulated to the convention delegates, my own City Manager wrote to the over 4,000 employees at the City of Mississauga indicating their uncertainty on the regional government review matter. With the provincial government keeping their ideas so close that municipalities don't know, it is not surprising that they do not share or speak with the OPFFA on the matter. We still remain in a state of uncertainty as to how regional and municipal services may be re-deployed or how geographic boundaries may be re-drawn.
In light of this uncertainty, the OPFFA, working with IAFF DVP Fred LeBlanc is supporting his efforts to educate leaders on the IAFF guidelines on amalgamation of locals. At convention, presentations were made by Ottawa and Toronto reps that outlined aspects of their municipal amalgamations under the Harris government in the late 1990's. This presentation follows surveys, questionnaires and information exchanges between the OPFFA, IAFF DVP and locals. We all remain attentive to this matter and stand ready to react when announcements are finally made. It is believed that some form of announcement will be made at the AMO (Association of Municipalities of Ontario) convention, held in Ottawa this August. The OPFFA normally sends reps to this event.
Current Legislative Items being Supported
9-1-1 Everywhere in Ontario. The OPFFA has stood in support of France Gélinas' Private Members Bill 75, 9-1-1 Everywhere in Ontario Act. We have worked with the MPP and staff from the draft of the Bill and first reading through to second reading. The Bill is predominantly based on the Coroner's jury verdict from the 911 Communications Inquest held last October in Sudbury and Ottawa. The OPFFA had representation and a level of standing at this inquest. Bill 75 contains numerous recommendations from the inquest however two items closely align with OPFFA initiatives. These OPFFA legislative items are Tiered Response Agreements and Simultaneous Notification.
For Tiered Response Agreements and in response to the Bill and the Coroner's inquest recommendations, it will be the position of the OPFFA that tiered response agreements be more standardized across the province. As well, the information used in emergency response protocol decisions should not solely rest on the report of uneducated callers. They should include potential remoteness of patient, rescue or accident with injury or potential environmental effects and any time that the patient location is in question. All fire fighters in this province are skilled to handle these emergencies and are intimately knowledgeable of their response areas.
Simultaneous Notification remains a consistent endeavour for the OPFFA and many individual locals across the province. Maintaining a two-way data communication link between CAD systems means that the requests for a fire first responder by ambulance dispatchers is automatic and not is delayed or impeded by pressures on the employees working in CACC centres. Removing a human link speeds response and potentially reduces bias and human error, ensuring a more consistent tiered response in the province. The Coroner's Jury verdict can be found here
We continue to be prepared to speak in support of Jennifer French's Bill, the Brunt and Kendall Act (Ensuring Safe Firefighter and Trainee Rescue Training), 2018. The current status, after passing second reading in November 2018 is that it is sitting waiting for committee action by the Standing Committee on Justice Policy. The work of these committees is scheduled and controlled by the governing party and the timelines remain uncertain. I did participate in a press release, in support of the Bill during second reading. As you may recall both trainees Adam Brunt and Gary Kendall were killed in high-risk, unregulated weekend water rescue courses. The Coroner's Jury verdict can be found here.
Working with Friends of Fire Fighters
Working with the NDP party and MPP's with these two bills has been a way to ensure that government recognizes that Ontario's Fire Fighters support legislation that supports fire fighters. If you have relationships with MPP's or Provincial Government members that want to discuss any of our items, please feel free to pass along contact information for myself or any OPFFA Executive Committee member.
Fire's Critical Role in Pre-Hospital Emergency Care in Ontario
We all know the critical role fire has in pre-hospital emergency care in Ontario. Our crews roll into medical emergencies equipped to perform lifesaving interventions when required. We calm and support families and bystanders and generally stabilize the scene and patients by either assisting land ambulance crews or bridging delays in their response. Groups saying that they speak for paramedics continue to trash-talk fire and fire departments with false accusations and statistics. 'Patient Outcome' is a statistic driven by continued medical care; when someone is diagnosed with a heart condition or cancer, they receive a treatment protocol that determines the outcome of their condition. Good outcomes are longer and healthier lives for those patients. 'Patient Outcome' is not a measurable when a patient suddenly goes into ventricular fibrillation or suffers severe physical trauma; emergency medical response in these situations requires 'all hands' to save lives. Fire is positioned to provide the appropriate pre-hospital emergency care in situations such as these. That is why we have sent letters to Ministers of Health and Municipalities requesting participation and inclusion in the Ambulance Services Technical Working Group set up by the Ministry of Health and Long Term Care. We hope to bring a realization that fire's interventions save lives and is a valuable resource in pre-hospital emergency medical response.
Getting to know Fire Marshall Jon Pegg
In mid-May, OPFFA reps Heppell and Train met with Fire Marshall Jon Pegg. Our meeting was predominantly set as a meet and greet and to talk about the role and position of the OPFFA and OFM in various fire related matters and situations. These included subjects such as the status of the certification regulations, the pending removal of the reporting regulation and discussion around promoting the importance of the Comprehensive Risk Assessment regulation. We also clearly articulated a request to participate in discussions around Standard Incident Reporting (SIR) to the Office of the Fire Marshall. Our focus on SIR discussion will include items such as automation of reporting utilizing CAD systems, alignment with other reporting systems such as NFIRS (the National Fire Incident Reporting System) and NFORS (the National Fire Operations Reporting System) both of which are supported by the IAFF. Accurate reporting ensures that fire's role does not go overlooked or undervalued and ensures we have data to support our good work and combat those who diminish our value.
Ontario Legislature Intern Program
The OPFFA has, and continues to support the Ontario Legislature Intern's Programme (OLIP). This is a non-partisan program that supports education and provides backbench Members of Provincial Parliament with highly qualified members of their team. Interns cycle through working with government and opposition members throughout their internship. I would invite you to read more at the link above. As a sponsor of this program we were privileged to attend their annual reception in May, meeting with a number of MPPs and meeting past and present interns. Many still working with MPPs and in other areas of the political spectrum long after their internships end. Given the last cabinet shuffle June 20, some of the relationships with interns have turned out to be the consistent connections within some ministries. Continuing to be part of this program helps both the intern and your OPFFA reps build relationships at Queen's Park.
Staying in touch
OPFFA members attended an event where we met with many old friends from the Ontario Liberal Party. This was a social setting and we had some good conversation about the current government and challenges of the day. You will note that we are consistently trying to maintain relationships with ALL groups in the legislature and offices of the provincial government. Open dialogue is our avenue to ensuring we maintain a presence and our reputation at Queen's Park.
As I close this report, the government has just announced Cabinet shuffles, most notable to us will be in the Ministry of Labour with new Minister Monte McNaughton, our ministry, The Solicitor General remains unchanged with Minister Sylvia Jones. We will follow these changes and maintain and grow our relationships with individuals in new roles.
I encourage locals and members to be engaged in the legislative side of your career as professional fire fighters and in the important roles of prevention, communication, inspection and other technical and support roles. Everything we do is driven by legislation or a politically minded decision maker. We will continue to advocate for and communicate with you on items that affect our careers, safety, salary and benefits. Please always feel free to share my contact information if you have connections or inquiries by MPPs or their staff.
In solidarity,
Mark
Mark Train
Executive Vice President and Legislative Committee Chair
Ontario Professional Fire Fighters Association
Cell: 416-801-5358
PS: Please forward this email on to any colleagues that might be interested! 
/
by Adam Neal
https://www.iaff1212.org/wp-content/uploads/2019/04/OPFFA-Logo.jpeg
225
225
Adam Neal
https://www.iaff1212.org/wp-content/uploads/2019/03/1212_logo.png
Adam Neal
2019-06-26 13:42:10
2019-06-26 13:42:10
Legislative Update for Members
Upcoming Events
There are no upcoming events.
Shift Schedule
October 2019
S
M
T
W
T
F
S
1
2
3
4
5
6
7
8
9
10
11
12
13
14
15
16
17
18
19
20
21
22
23
24
25
26
27
28
29
30
31
A Shift
B Shift
C Shift
D Shift